In my house, we tend to always have bananas in the house. We all like them when they are still a tinge of green, so once they start to get those brown spots, they are destined for banana bread or to be frozen for protien shakes. But not anymore! Those bananas have found a new purpose.
Introducing... Bananas Gone Coconuts Muffins!
These sweet babies are made from just about as "scratch" as you can get. And are pretty easy!
Here's what you will need:
3 cups flour
3 ripe bananas
1 1/4 tsp. baking soda
1 1/2 sticks salted butter (melted or room temp)
1 cup brown sugar
2 eggs
1/2 cup sugar
2 tsp. vanilla extract
1/2 cup milk (evaporated or coconut milk would be a good substitute)
1 cup shredded coconut
Heat the oven to 350 degrees. In a mixing bowl, mash the bananas. beat in sugars, eggs, and butter. Then blend in flour, baking soda, vanilla extract, and milk. Lastly mix in the coconut.
Makes 24 standard cupcake size muffins. Boo Boo calls them cupcakes, and my hubby agrees, a good homemade cream cheese frosting would turn these quickly from "muffins" to cupcakes!
My husband decided to try his hand at a new recipe today as well. For a few days now, he's been jonesing for some martinis. So we picked up the fixings, and wah-lah. Classic Gin Vermouth Martinis.
Here's what you will need:
5 parts Gin
1 part Dry Vermouth
Green Olives (optional)
Shaken over ice, or stirred.
And when I am not eating cupcakes or drinking martinis on a Saturday afternoon, I am busy turning these....
Into these...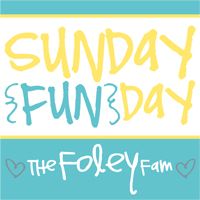 Happy Saturday! And look out for a great giveaway coming up next week!