The Rogue Baby is nearly a year old! I started the blog in mid-February 2012.

Giveaways

I would love to hear any ideas you may have for giveaways, contests, etc. Want me to host a giveaway? or participate in yours? Feel free to contact me.


Reviews
If you'd like to have me try out, wear, or review a product or service you have, please feel free to contact me. I'd be happy to consider it.


Stats as of September 1, 2012:
GFC Followers: 166
Linky Followers: 21
Hello Cotton and Email: 48
Pinterest: 119
Twitter: 177
Facebook: 530

Total Reach: 1061

Stats as of December 17, 2012:
GFC Followers: 261
Linky Followers: 23
HelloCotton & Email Subscribers: 48
Pinterest: 135
Twitter: 228
Facebook: 601

Total Reach: 1296


Are you interested in advertising on the Rogue Baby Blog? Details below. Use code SWAP for a
free
150x150 Swap or $3 off Featured Sponsorship - making it close to free.
Right now I am looking to swap ads with bloggers with similar styles to mine or similar topics. Want to swap? Send me an email at krpritchett at hotmail dot com with subject "Blog Ad Swap".
Love Rogue Baby? Feel free to Grab a Button below. =)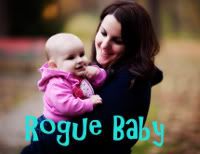 <div align="center"><a href="http://www.roguebaby.blogspot.com" title="Adventures with Rogue Baby"><img src="http://i2.photobucket.com/albums/y1/Ricki8597/200x150RogueBaby.jpg" alt="Adventures with Rogue Baby" style="border:none;" /></a></div>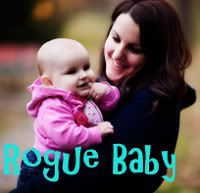 <div align="center"><a href="http://www.roguebaby.blogspot.com" title="Adventures with Rogue Baby"><img src="http://i2.photobucket.com/albums/y1/Ricki8597/200x200RogueBaby.jpg" alt="Adventures with Rogue Baby" style="border:none;" /></a></div>

<div align="center"><a href="http://www.roguebaby.blogspot.com" title="Rogue Baby Boutique"><img src="http://i2.photobucket.com/albums/y1/Ricki8597/button.png" alt="Rogue Baby Boutique" style="border:none;" /></a></div>